Posted on December 5, 2019 by Joseph Lamport
In the first part of this series, I wrote about how the platform business model is one of the defining features of our current state of technological and economic development, evident in such business success stories as Uber and Airbnb. A platform business is one that creates value by facilitating exchanges, of either information, good or services, among otherwise independent groups and individuals via the platform it creates. I also explained how the platform business model is of growing importance in the legal market, not so much for connecting lawyers to clients but as a means of more effectively connecting the lawyers within a firm and thereby enabling a much more efficient and far more integrated work-flow.
In this second part of the series I'm going to take a closer look at Zola Suite, part of the new generation of cloud-based law practice platforms now available on the market. Zola Suite formally launched in 2015, after a few years in development, but in fairly short order it has emerged as a market leading solution for mid-sized and larger law firms. This positions Zola in notable contrast to its better-known cloud-based provider, Clio, which has attracted a large number of solos and small firm clients to its platform.
---
Posted on November 21, 2019 by Bill Lipner
The responsibilities of my first job as legal administrator was that of Human Resources. Creating an employee handbooks, looking after insurance benefits and claims, time and attendance and similar tasks were the bread and butter of the position. Along the way, I moved this 12-attorney firm from Lanier stand-along word processors to Kaypro Computers running WordPerfect. All very tactical work. My second job as an administrator was similar in nature, although I was elevated to preparing bi-monthly meeting books for the partners meetings. And I organized the food and drink for the Friday afternoon client-social-hour. Those were the days.
Welcome to the Legal Administrator Micro-site. This site is less news, and more opinion or discussion. You are invited to send in articles or suggestions for articles. The site is here to spur discussion and perhaps – if we're doing our jobs – new insights.
But I digress.
I marvel at how the arc of time has transformed the job of legal administrator – no matter what size firm. I am firmly convinced that the "business of law" is in a transition: we're in the "industrialization' of the business of law, moving from guild to business process and business practice. And along the way these things are happening:
---
Posted on November 12, 2019 by Joseph Lamport
In the past, law firms were held together primarily by their partnership agreements, which laid out the rules for how firm-wide decisions got made and how the spoils of collective labor would be divvied up. Law firms of the future – whether they are organized as partnerships, LLCs or some other alternative business structure – will most certainly be far more dependent on whatever practice platform they choose to adopt. It will be the practice platform, much more than the partnership agreement, that provides the insight, controls and coherence that holds the firm together.
---
Posted on October 15, 2019 by Joseph Lamport
Parsons Behle Lab has embarked on an ambitious tech development effort, which represents a striking departure from the way most law firms have approached similar innovation and tech development initiatives. They are in the process of building a new type of law practice platform, which is open for other law firms and lawyers to use, and which enables participating firms to expand the services they offer to their own clients. It's a platform that seems laden with opportunity for all those who choose to get involved.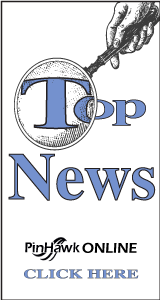 Most Recent Issue
Its a Marvelous Monday with a busy week ahead replete with a Friday 12-13.. I hope your to-do-list is full of planning - 2020 should be a year of growth an accomoplishments!
Wish to contribute to the Legal Administrator Microsite ? We're glad to publish commentary, opinions, and just food-for-thought.
_____________
---- Calendar ----
_____________
-------------- 2020 Events -------------
Annual Corporate Legal Operations Institute CLOC Institute, January 20-21, 2020 London U.K.
LegalWeek - February 3-6, 2020. Its everything about the business of law.
ABA Techshow - February 26 to 29, 2020 in Chicago
AIIM Conference - March 3-5, 2020 in Dallas TX.
Legal Malpractice and Risk Management Conference (LMRM) - March 3-5, 2020 in Chicago.
The Legal Marketing Association Annual Conference - March 25-27, 2020 in Denver Co.
ACC Legal Operations Exchange Conference - April 19-21, 2020 in Chicago.
Group Legal Services Association spring conference - April 30 to May 2, 2020 in San Juan
ALA Annual Conference - May 3-6 2020 at the Salt Palace, Utah.
Annual Corporate Legal Operations Institute CLOC Institute, May 12-14, 2020 in Las Vegas.
Managing Partner Forum - May 6-7, 2020 in Atlanta GA.
LSSO RainDance Conference - June 3-4, 2020 in Chicago
Legal Marketing Association P3 Conference - June 10-12 in Chicago.
ILTA LegalSEC Summit, June 15 to 17, 2020 in San Antonio
ILTACON - August 23-27, 2020 in Nashville
Choosing a legal-tech conference.
_____________
---- Articles ----
_____________
Innovation for Innovations' Sake
This article discusses a recent survey of GCs in the U.S. and U.K. who lament law firm efforts at innovation.
Two key take-aways: law firms wish to appear 'innovative' without helping corporate clients solve (technology) problems and .. law firms are trumpeting measures as 'innovation' which are commonplace in other industries.
Suffice to say - real innovation - the kind that is client focused and truly novel and forward-thinking - isn't easy. To date - most innovation efforts seem to be one-offs.. individual law firms that have undertaken the effort. Its remarkable to me that no single consortium of law firms has emerged to drive the industry forward..
_____________
---- Must Read ----
_____________
_____________
_____________
---- About ----
_____________
Bill Lipner, Editor, writing to you from Asheville N.C., the garden of the Carolinas.


email me.
Linkedin Profile - lets get connected!
Read Bill's Blog -
LawyerPDF
which offers sage advice about the technology we're all working with day to day.
Bill holds the
CDIA+ certification
Need to rebalance your life? Think Outside! Mount Inspiration apparel - Think Outside< /i>.
See our free newsletter for IT folks.
See our free newsletter for Librarians.
See our free newsletter for Training folks.